1. Step 1
Click the Create a Login button below the text box. This will bring you to the next screen.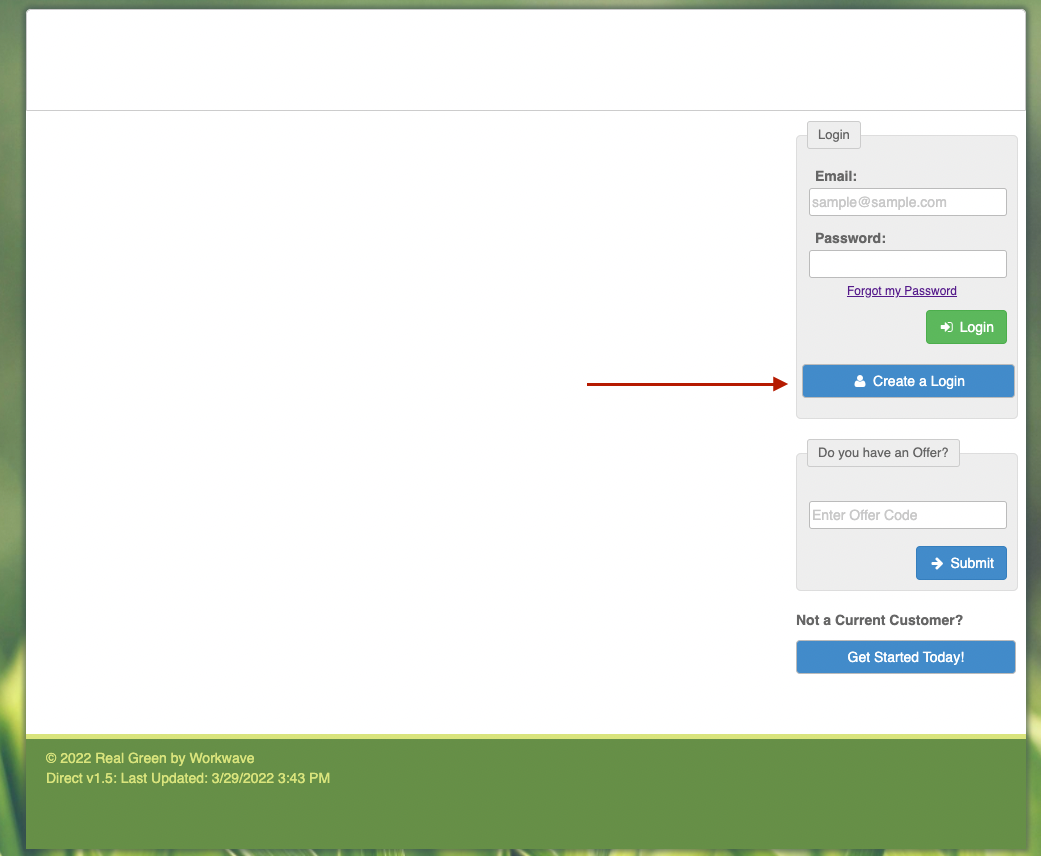 2. Step 2
Complete the online form that you now see. Your Customer Number can be found in the Email originally sent to you. If you can not find your Customer Number, please call the office. Once you have completed the form, click the green Submit button.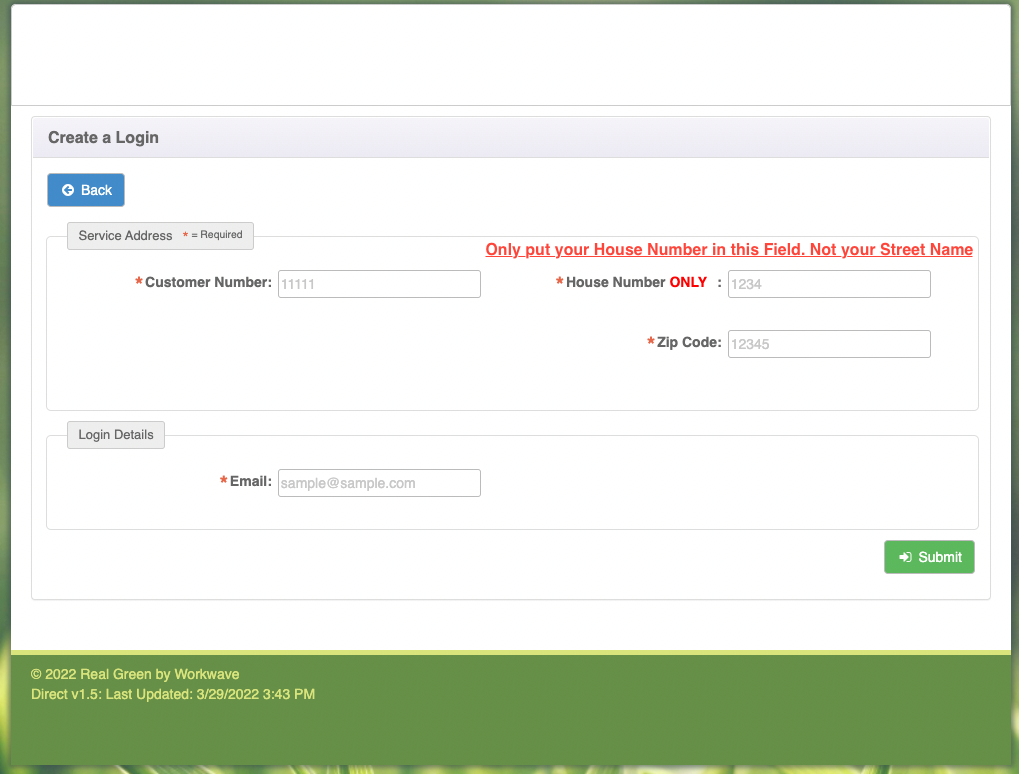 4. Step 3
A pop-up will appear once you click the submit button explaining that an email has been sent to you and to follow the instructions within the email to complete your setup.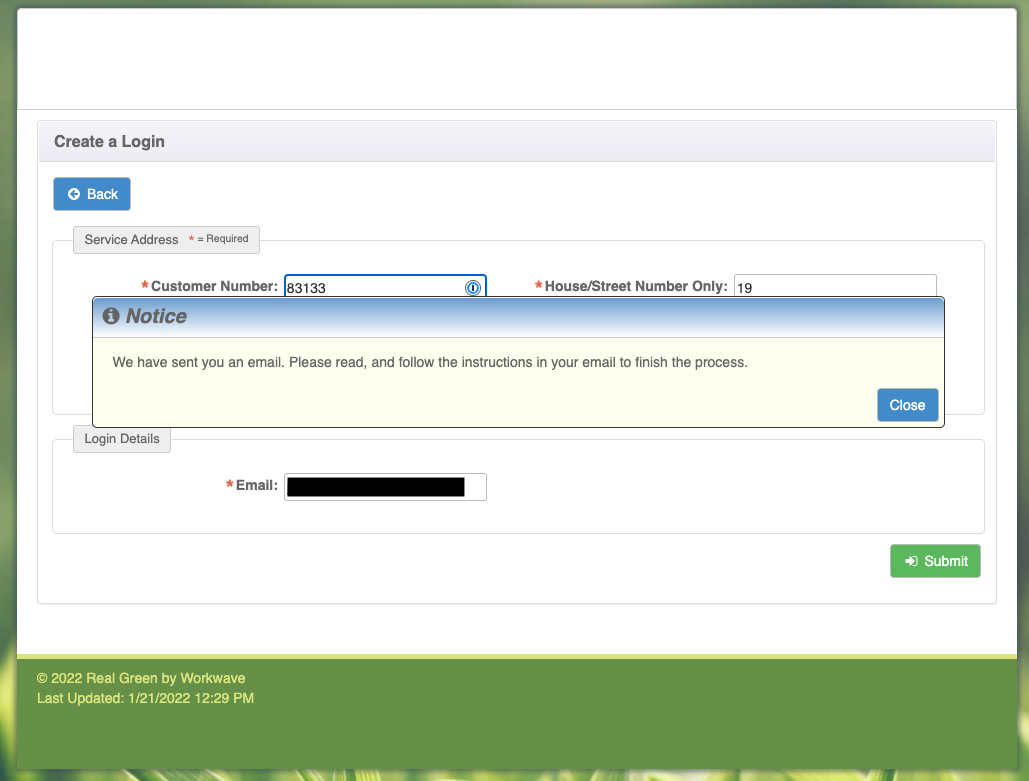 4. Step 4
The email you will have received will contain a link to complete your setup. Please click the link provided and you will be taken back to the Portal to provide a new password.

5. Step 5
Now you will be asked to create a password. Please enter a password and store it safely. Once completed please click the green Submit button. Another pop-up will appear to confirm your password
6. Step 6
Now that your password has been saved, please close the pop-up and log into your Portal.